2019 Challenge Calendar
We offer several challenges throughout the year to help keep you motivated. Learn more about them below and download the Challenge Calendar for posting on your wall.
Recent Challenges
Fall Team Challenge
September 15–October 15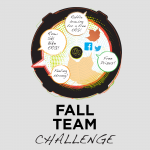 The Fall Team Challenge is a club challenge where club members try to reach either 100,000 meters or 200,000 meters by the end of the challenge. Meters may be accumulated on the indoor rower, the SkiErg, the BikeErg or a combination of the three. There are prizes for those who reach either of these distances, as well as a prize draw for all clubs with at least ten participants reaching 100,000m. To either start or join a team, visit the Teams page of your logbook. If you're a member of a team, make sure you confirm your participation in the challenge.
Full instructions can be found on the Fall Team Challenge page.
Note: Certificates and other challenge incentives will be available on the Teams page after September 30 23:59 GMT (19:59 ET).
Upcoming Challenges
Skeleton Crew Challenge
October 25–31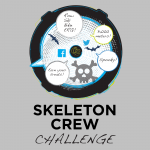 In honor of Halloween, we invite you to participate in the Skeleton Crew Challenge. It's a great way to earn all that Halloween candy!
Row and/or ski at least 31,000 meters between October 25 and October 31 to get on the honor board and receive your certificate. Adaptive athletes and juniors aged 16 and under can also participate at the 10,000m level.