2023 Challenge Calendar
We offer several challenges throughout the year to help keep you motivated. Learn more about them below and download the Challenge Calendar for posting on your wall.
Current Challenges
Mud Season Madness
March 1–31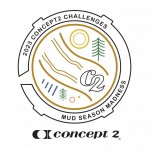 Row, ski or ride 5000 meters a day for 25 days in March to meet the basic Mud Season Challenge! Kick it up a notch and row, ski or ride 10,000 meters or more for 25 days in March to meet the advanced Mud Season Madness Challenge. Note: BikeErg meters are counted as half when applied to the challenge.
---
World Erg Challenge
March 15–April 15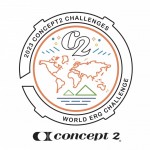 Join a team (or create your own) to participate in the World Erg Challenge! Each team rows, skis or rides as many meters as they can collectively between March 15 and April 15. Note: This is a team challenge. You must belong to a team to participate. This is not the same as your club affiliation in your profile.
Full instructions can be found on the World Erg Challenge page.
To join or create a team, visit the Teams page.
Note: Certificates and other challenge incentives will be available on the Teams page after March 30 23:59 GMT (19:59 ET).
Recent Challenges
International Women's Day Challenge
March 8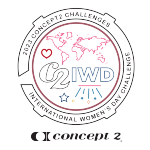 Join our new International Women's Day Challenge on March 8 and help raise money for charity. To take part sign up on the Logbook home page and then row or ski a 5000m piece (or ride 10,000m on the BikeErg) on International Women's Day. Concept2 will donate $5 for everybody who completes the challenge to charities working to help grow women's sport
All athletes—not just those who identify as women—are welcome in this challenge. Help us celebrate women's achievements and raise awareness for equality.
View International Womens' Day Honor Board
---
Tour De SkiErg Challenge
February 1–28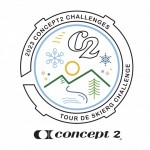 In the Tour de SkiErg, your goal is to use the SkiErg to complete the specified events during the timeframes indicated. Good luck!
View Tour De SkiErg Honor Board
---
Military Challenge
February 1–28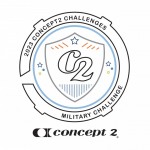 Open to all able-bodied and adaptive athletes who are or have been in the military, the Military Challenge invites you to row, ski or ride as many meters as you can from February 1 to 28.
Upcoming Challenges
April Fools' Challenge
April 1–15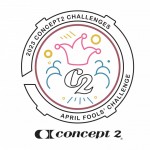 Our special April Fools' Challenge is a streak challenge with a difference. To take part, you need to row, ski or ride every day for 15 days from April 1. Each day, however, the distance you need to do rises. On April 1 you need to do at least 1000m. On April 2, you need to do at least 2000m, all the way up to 15,000m on April 15.
You don't have to do the entire distance in one workout, and you can combine meters from different machines. BikeErg meters count for half, however, so you'll need to do at least 2,000m on the BikeErg on April 1.