2021 Challenge Calendar
We offer several challenges throughout the year to help keep you motivated. Learn more about them below and download the Challenge Calendar for posting on your wall.
Recent Challenges
Rowlympics
July 23–30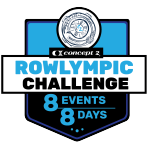 The Rowlympic Challenge coincides with the Olympic Games regatta. To take part, you need to complete all seven events. You can do so on either the RowErg, SkiErg or BikeErg, or on-water, but you must complete all the events on the same type of machine. You can do the events in any order as long as you finish by the end of July 30, 2021.
Honorboards
*These events are also rankable. To learn more about ranking a workout see log.concept2.com/help.
Upcoming Challenges
Dog Days Challenge
August 1–28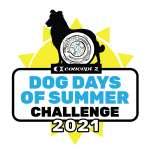 The Dog Days of Summer are almost upon us! What better time for a challenge?
Complete the Dog Days of Summer challenge by finishing each of the following four distance goals in the timeframes indicated and log them in your online logbook:
Week 1, Aug. 1–7: 10,000 meters
Week 2, Aug. 8–14: 20,000 meters
Week 3, Aug. 15–21: 30,000 meters
Week 4, Aug. 22–28: 40,000 meters
Distances are cumulative (you don't have to complete 10,000 meters in one sitting, for instance), and all meters—rowing or skiing, indoors or out—count. Plus, this year, we've added an optional level for kids and adaptive athletes. We hope you'll join us!
---
PaRowlympics
August 24–September 5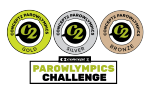 Row throughout the Paralympics and see if you can win a PaRowlympic medal!
Note: This challenge is only open to adaptive rowers.