2023 Challenge Calendar
We offer several challenges throughout the year to help keep you motivated. Learn more about them below and download the Challenge Calendar for posting on your wall.
Current Challenges
January Revolutions Challenge
January 1–31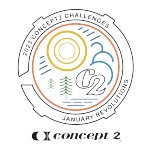 Sign up for the January Revolutions Challenge to kick-start your year. There are a number of different goals to motivate you.
---
Virtual Team Challenge
January 1–31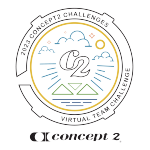 Kick off the new year by joining a team (or creating your own) to participate in the Virtual Team Challenge! Each team rows, skis or rides as many meters as they can collectively for the month of January. Note: This is a team challenge. You must belong to a team to participate. This is not the same as your club affiliation in your profile.
Full instructions, including signup deadlines, can be found on the Virtual Team Challenge page.
To join or create a team, visit the Teams page.
Note: Certificates and other challenge incentives will be available on the Teams page after January 16 23:59 GMT (18:59 ET).
Upcoming Challenges