2021 Challenge Calendar
We offer several challenges throughout the year to help keep you motivated. Learn more about them below and download the Challenge Calendar for posting on your wall.
Current Challenges
Fall Team Challenge
September 15–October 15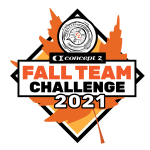 The Fall Team Challenge is a challenge where team members each individually try to reach either 100,000 meters or 200,000 meters between September 15 and October 15. Meters may be accumulated on a RowErg, SkiErg, BikeErg or a combination of the three. There are free certificates of completion and prizes for purchase (available from our third party vendor). To either start or join a team, visit the Teams page of your logbook. If you're a member of a team, make sure you confirm your participation in the challenge.
Full instructions can be found on the Fall Team Challenge page.
Note: Certificates and other challenge incentives will be available on the Teams page after September 30 23:59 GMT (19:59 ET).
Recent Challenges
PaRowlympics
August 24–September 5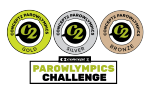 Row or ski throughout the Paralympics and see if you can win a PaRowlympic medal!
Note: This challenge is only open to adaptive athletes.
---
Dog Days Challenge
August 1–28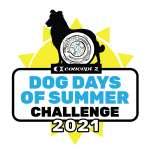 The Dog Days of Summer are almost upon us! What better time for a challenge?
Complete the Dog Days of Summer challenge by finishing each of the following four distance goals in the timeframes indicated and log them in your online logbook:
Week 1, Aug. 1–7: 10,000 meters
Week 2, Aug. 8–14: 20,000 meters
Week 3, Aug. 15–21: 30,000 meters
Week 4, Aug. 22–28: 40,000 meters
Distances are cumulative (you don't have to complete 10,000 meters in one sitting, for instance), and all meters—rowing or skiing, indoors or out—count. Plus, this year, we've added an optional level for kids and adaptive athletes. We hope you'll join us!